GRNOG 9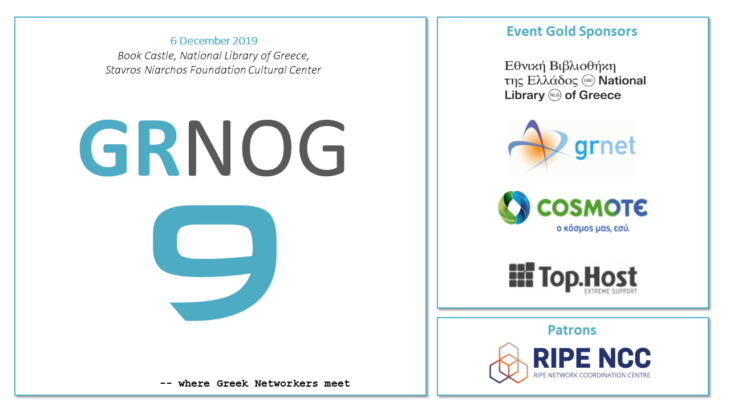 Time & Place
GRNOG 9 will take place on December 6th, 2019 at the Book Castle of the National Library of Greece, at Stavros Niarchos Foundation Cultural Center. Information about the venue can be found here.
Agenda
The Agenda of GRNOG9 can be found here
Video & Streaming
GRNOG 9 will be recorded and live streamed through "ΔΙΑΥΛΟΣ".
Registration
Registration for this event is currently open.
The call for abstracts is open
You can submit an abstract for reviewing.